Two of the most important questions you could ever ask are:
1.)  Who is Jesus Christ?  (Here is an excellent resource that summarizes "Who Jesus is".)
2.)  What must I do to get saved?
Let's try to answer these two questions right now.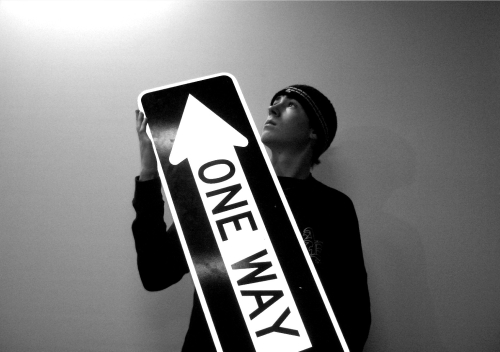 Only God can save you. You can not save yourself.
Maybe you believe your ticket for getting into heaven was being baptized at some point in the past, or that you prayed a prayer once, or maybe that your good deeds will outweigh your bad ones in the end.  Or maybe you're hoping that God will just turn a blind eye come Judgment Day when your sin must be accounted for. But what if you're wrong?
The Bible teaches that only the morally and spiritually "good" people go to heaven. God requires you to be "good" in word, thought and deed. Are you "good" enough according to God's definition of perfect goodness? Let's find out.
Jesus said, "No one is good except God alone" (Luke 18:19). The Bible says, "There is no one righteous, not even one…there is no one who does good, there is not even one" (Romans 3:10-12). You and I both have a problem — we do not measure up to God's standard (moral and spiritual perfection) for entrance into heaven based upon our lifestyles or human achievement. To be "good" means being perfect in keeping God's laws and commandments. Let's see if you've perfectly kept God's 10 Commandments.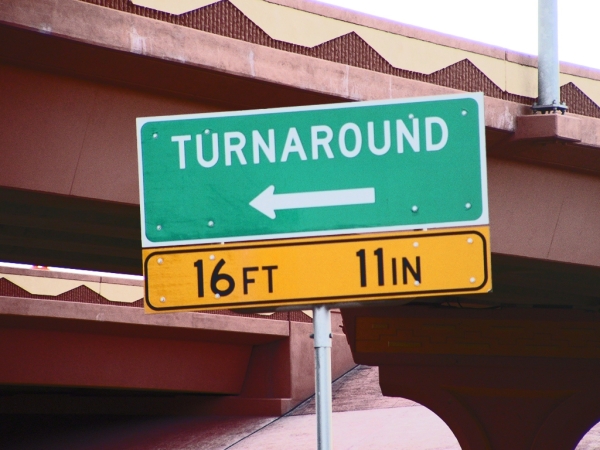 Repentance is necessary for salvation. No one gets saved without turning from sin.
Have you ever told a lie or stolen anything? Have you ever used God's name in vain or as a curse word? To take God's name in vain is called blasphemy and it is so offensive to God that "He will not leave him unpunished who takes His name in vain" (Exodus 20:7). Have you ever committed adultery? Jesus said that "everyone who looks at a woman with lust for her has committed adultery with her in his heart" (Matthew 5:28). Have you ever looked with lust? If so, you will be guilty on Judgment Day because you have broken His Law. God doesn't see you as a "good" person. He sees each of us for who we really are: lying, thieving, blaspheming, adulterers at heart. And you will be judged according to your words, thoughts, and deeds.
The Bible says, "it is appointed for men to die once and after this comes judgment" (Hebrews 9:27). Are you ready for your final Judgment? Are you sure? The Bible says, "It is a terrifying thing to fall into the hands of the living God" (Hebrews 10:31) and warns that those guilty of breaking His Law (the 10 Commandments) will end up in hell forever. God says that, "all liars, their part will be in the lake that burns with fire and brimstone" (Revelation 21:8). That's not God's desire for you, however. God is mercifully "patient toward you, not wishing for any to perish but for all to come to repentance" (2 Peter 3:9). There is good news…but only if you will humble yourself because, "God is opposed to the proud, but gives grace to the humble" (James 4:6).
Unless you are perfect according to God's righteous standard, your eternal destination is really a one-way ticket to everlasting hell. Listen the voice of your conscience, for you know deep down this is true!
In the Bible, before Jesus was born, people were required to present sin or guilt offerings and offer up an animal (such as a bull or lamb) that had no defects. They were to place one of their hands on the animal's head and with their other hand — slay (sacrifice) the animal. By placing one hand on the animal's head, the person's sin would symbolically be transferred to the sacrifice, which took your punishment (death) and God would, therefore, temporarily withhold His final judgment (eternal wrath). God's wrath, in essence, was transferred to the sacrifice. The Bible says that "without the shedding of blood there is no forgiveness" (Hebrews 9:22) but also that "it is impossible for the blood of bulls and goats to take away sins" (Hebrews 10:4). But thanks be to God there is good news and here is what He did for you.
God promised that He, Himself, would provide a once-and-for-all Sacrifice that would forever atone for sin. The Sacrifice that God provided was His only begotten Son, the Lord Jesus Christ. God sent His Sacrifice into the world to live the life that you should have lived but couldn't (or rather, wouldn't). Jesus lived a sinless life (without defect) and kept the commandments of God His Father. He never lied, stole, blasphemed, or lusted. Jesus, "who committed no sin, nor was any deceit found in His mouth" (1 Peter 2:22) is the only payment (Sacrifice) that God will accept for the forgiveness of your sins. As a willing Sacrifice, Jesus endured God's wrath and regarding sin, "He has taken it out of the way, having nailed it to the cross" (Colossians 2:14). Jesus took your punishment upon Himself so that you would not have to experience the eternal penalty of God's wrath in the lake of fire called hell. Then God, as the Scriptures had beforehand prophesied, raised Jesus from the dead and defeated death. By doing so, God demonstrated that He accepted Jesus payment once and for all.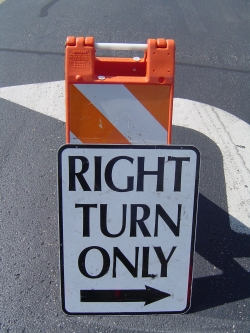 Turn away from sin and trust in Jesus alone.
What you must do in order to have God's forgiveness transferred to your spiritual account is to repent (turn away from) of your sin and fully trust in the sacrifice of Jesus alone for your salvation. To repent of your sin is like placing your hand upon the head of God's Sacrifice — Jesus Christ. Jesus said "repent and believe in the gospel" (Mark 1:15) as well as, "I am the way, and the truth, and the life; no one comes to the Father but through Me" (John 14:6).
If you refuse to repent & believe (repentant faith) you will not receive forgiveness of your sins but will certainly be cast into hell come Judgment Day. As the Scripture plainly says, "Therefore having overlooked the times of ignorance, God is now declaring to men that all people everywhere should repent, because He has fixed a day in which He will judge the world in righteousness through a Man whom He has appointed, having furnished proof to all men by raising Him from the dead" (Acts 17:30,31).
Repent of your sin…trust in Jesus Christ as your Savior and Lord…and you will be saved.  Do it today — before it's too late!
Awana is an international Bible-centered youth organization that helps churches reach out to children with the gospel of Christ and encourages them to grow in their understanding of God and the Bible.
Awana stands for Approved Workmen Are Not Ashamed (taken from 2 Timothy 2:15).
Songs, games, lessons and Bible memorization are just some of the ways Awana clubbers are able to participate on a weekly basis with other clubbers and adult leaders.
Madera Baptist Church offers the following Awana Clubs on Wednesday evenings from 6:30-8:00 PM:
(Awana and the Awana logo are Registered Trademarks of Awana Clubs International. Used by permission.)
CONTACT MADERA BAPTIST CHURCH
MADERA BAPTIST CHURCH
1264 S. Golden State Blvd., Madera, California 93637
Office: (559) 674-5577
Facsimile: (559) 674-6988
Email: office@maderabc.com
Office open Tuesday – Friday (8 am – 4 pm)
Sundays
Sunday School:  A weekly time for kids to gather with other kids their age to learn stories and truths from the Bible. Adults also meet in their own class during this time.
Nursery:  Special care is provided for little ones to allow the parent to participate in the morning service.
Children's Church:  (for children kindergarten through 6th grade)
After the congregational singing in the morning service, kids are dismissed to engage in lessons geared to their age.
Wednesdays
Awana Clubs:  (for children preschool through middle school)
Sundays:  Sunday School
Wednesdays:  TREK (for youth in middle school)
It is our belief that every teenager needs a genuine and growing relationship with Jesus. It is for this reason that we make every effort to provide constant opportunities for them to learn and study God's Word, talk about issues they face today, and fellowship with each other.
Women's Ministry
The women's ministry of Madera Baptist Church, open to all women, meets every other month to enjoy Christian fellowship, and worship through devotions and singing. Our ladies benefit the church by planning activities and projects as well as serving in various capacities in the church.
Ladies Bible Study
The women of Madera Baptist Church meet on the 2nd and 4th Thursday at 9:30 AM of every month for ladies bible study. We are currently going through the bible study by David Jeremiah "Slaying The Giants In Your Life".  All ladies are welcome to join.
Men's Ministry
The men of Madera Baptist Church meet together every three months for a Men's Fellowship Breakfast. The main focus of this time together is prayer and fellowship.
We seek to determine how the Lord would have us as men fulfill our responsibilities in our church. We encourage all of our men and boys to join us as friendships are formed and bonds are made.
Men's Bible Study
The men of Madera Baptist Church meet the 1st and 3rd Saturday of each month at 8:00 AM  for a bible study.  We are now going through the bible study by John MacArthur "Hard to Believe".    All men and boys are welcome to join us.  We meet at the church in the Fellowship Hall.
Recent Posts
Life is not easy.  When we look around at our neighbors, our co-workers, and even within our own families, we see people who hurt.  We find that we are often surrounded by people with real problems.  When Jesus was on this earth, these were the same people who he tended to surround Himself with.
At Madera Baptist Church we also have a heart for hurting people.  We recognize that we should follow Jesus' example and minister to the ones around us.  We are confident that you will not find a more caring, loving church.  Although known for being a warm, loving church, our number one desire is to be faithful and obedient to our Lord, Jesus Christ.  Can real people with real problems come together to worship, fellowship, and work together?  You bet!!  In Philippians 3:12-14, Paul compared his life to running a race.  Paul had the right idea when he wrote, "I do not regard myself as having laid hold of it yet; but one thing I do: forgetting what lies behind and reaching forward to what lies ahead, I press on toward the goal for the prize of the upward call of God in Christ Jesus".  If you need support and encouragement as you run your race, we would love to have you join with us.
Madera Baptist Church began in 1957 under the care of Pastor Lyndell Kuns.  The church celebrated it's 50th anniversary (1957-2007) on April 1, 2007.
Currently, Madera Baptist Church is pastored by Peter Austel and is a part of the General Association of Regular Baptist Churches (GARBC) as well as the California Association of Regular Baptist Churches (CARBC).
Our desire and prayer is that when you are with us, you will sense the presence of the Lord and enjoy the uniqueness of our fellowship in Christ. Please take a look at the rest of our website for our service times, ministries and contact information. We look forward to worshiping with you soon!
Pastor Peter Austel, Sr.